"...no matter where you're from you're dreams are vaild" - Lupita Nyong'o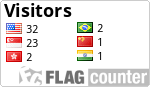 You are so oblivious. The freedom of speech. The freedom to not have a dictator hunt you down and rip yr throat out for speaking against him. Not every single enlisted military person is evil. As for killing brown babies? It is clear, as stated before, that nothing about the military is perfect. There is effort to change. But the military itself is a necessity. Those men and women who do their duty to this fucked up country are braver and more useful to society than you could ever hope to be.
*
Isn't condemning the truths a really classist thing to do? Some people have no other choice when it comes to supporting their family. My neighbor only joined to keep from forclosing.
*